Welcome to The Golf Club at Moffett Field where we take a special pride and a personal interest in creating celebrations that become treasured memories. We offer complete Special Event Services, assisting you in designing a truly unique experience. From a large birthday party to a small private dinner, we can accommodate it all.
The Golf Club is located on the Historic NASA Ames Research Center, one of ten NASA field centers and in the heart of California's Silicon Valley. For more than 76 years, Ames has led NASA in conducting world-class research and development in aeronautics, exploration technology and science aligned with the center's core capabilities. The golf club is tucked away in a peaceful corner of the property away from all the hustle and bustle of Silicon Valley.
With our newly remodeled facility we can accommodate up to 160 guests. Our open floor plan and numerous windows throughout the dining area give our guests incredible views of the golf course and easy access to the outdoor patio. The dining room is simple, yet very comfortable for all occasions.
Whether you're planning a birthday party, anniversary celebration, holiday event or golf event, we have the ability to meet all of your expectations. Our friendly staff provides superior service and a commitment to address the many details, both large and small, which will ensure you remember your event with pride and happiness. Wonderful food, reasonable pricing and quality service is what you'll find with us at The Golf Club at Moffett Field.
Our professional, PGA golf staff specializes in tournament and group event coordination ranging from small group events and corporate outings to full field tournaments of any size. With careful attention to detail, we take pride in assisting you at every stage – from preliminary planning through smooth coordination and execution on tournament day.
So let us know how you would like to spend your day with us! We will be honored to host your event and we look forward to having the opportunity to work with you!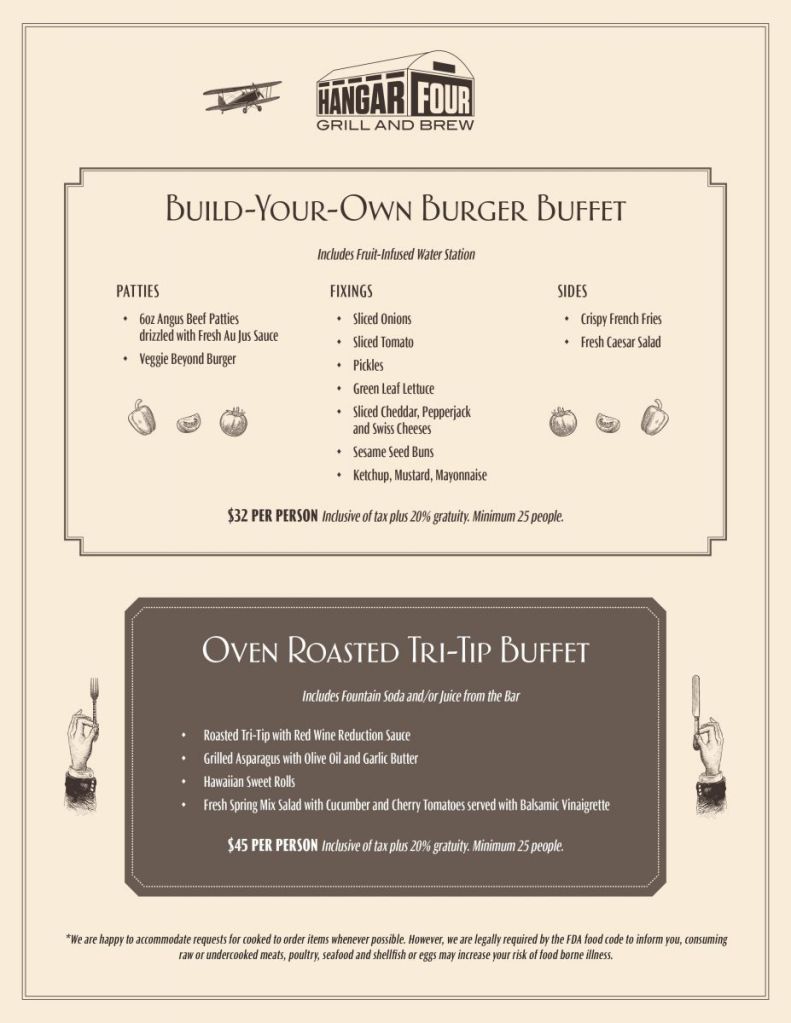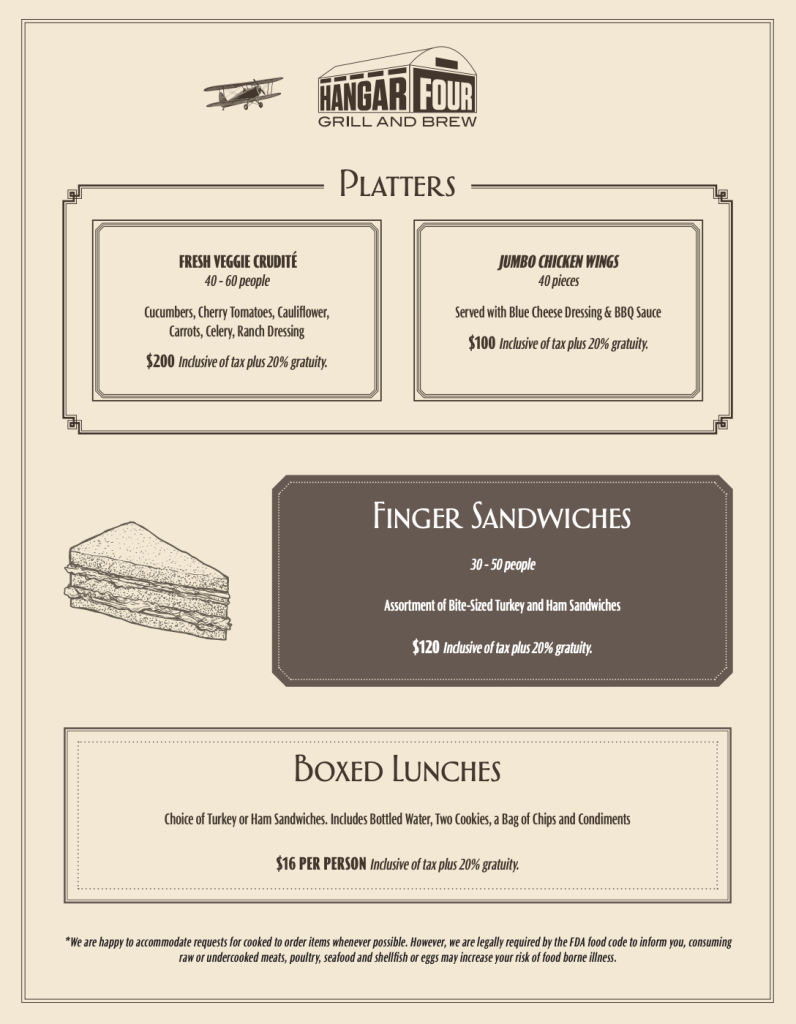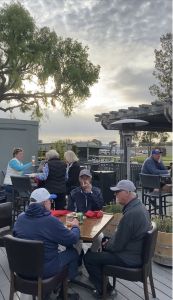 Special Events Package
Includes the following items:
Individual consultations with our Food and Beverage Manager and Chef to plan your event
Buffet style meal options
Fully equipped facility — tables, chairs, silverware, glassware & china
House Linens – white table linens
Complimentary self-parking
Buffet Includes: (Please contact Tucker Williams,General Manager for more details at twilliams@moffettgolf.com)