2023 Handicap Renewal
CLICK HERE to Join or Renew!!!
New Member
70.00
---
Renewal for 2023
$70.00
---
Junior
25.00
This club includes monthly tournaments for Men, Women, and Seniors. The schedule is listed to the right and we are looking for players to call Moffett Field their home. Are you interested in joining?

If so, CLICK the link below and join. We have already upgraded our registration systems and everything will now be automated going forward. We hope you join this new era of the Moffett Field Golf Club.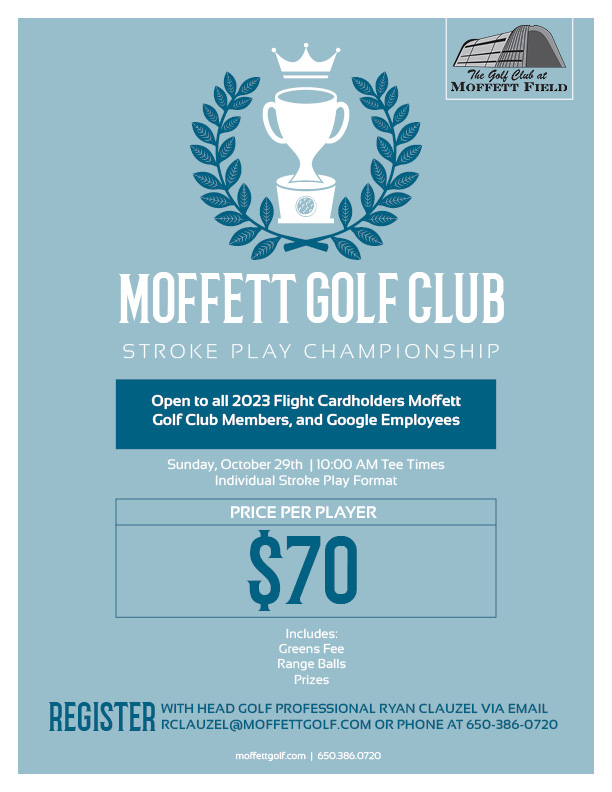 CLICK HERE TO REGISTER FOR 2023
If you have any questions please contact our Head Golf Professional, Ryan Clauzel via email at rclauzel@moffettgolf.com.